"I have always been a firm believer in preventive medicine strategies that increase cost-effectiveness while improving quality of life, as well as a compassionate approach to [chronic pain patients] with a gross array of medical conditions for whom traditional medicine cannot offer additional options of care. I place marked emphasis on these ethical approaches to patient care and I [am] always researching supplements to complement the care of my patients. [When the] state allowed the use of cannabis for medical purposes, I was immediately captivated by the health [and pain management] benefits that can be offered as complementary or alternative medical care to someone in need."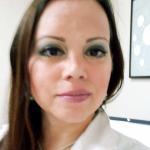 "I have always been a firm believer in preventive medicine strategies that increase cost-effectiveness while improving quality of life, as well as a compassionate approach to [chronic pain patients] with a gross array of medical conditions for whom traditional medicine cannot offer additional options of care. I place marked emphasis on these ethical approaches to patient care and I [am] always researching supplements to complement the care of my patients. [When the] state allowed the use of cannabis for medical purposes, I was immediately captivated by the health [and pain management] benefits that can be offered as complementary or alternative medical care to someone in need."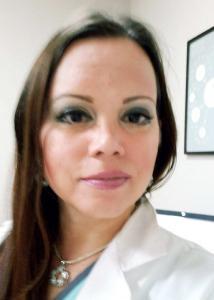 "I have always been a firm believer in preventive medicine strategies that increase cost-effectiveness while improving quality of life, as well as a compassionate approach to [chronic pain patients] with a gross array of medical conditions for whom traditional medicine cannot offer additional options of care. I place marked emphasis on these ethical approaches to patient care and I [am] always researching supplements to complement the care of my patients. [When the] state allowed the use of cannabis for medical purposes, I was immediately captivated by the health [and pain management] benefits that can be offered as complementary or alternative medical care to someone in need."
Originally from Puerto Rico, Dr. Brendaliz Asencio is an Areas of Critical Need (ACN) certified primary care physician. She is fully bilingual, and has over sixteen years helping patents. Dr. Asencio graduated with honors from the San Juan Bautista School of Medicine in Puerto Rico in 2001, where she spent a number of years as a General Practitioner and Primary Care Physician before coming to Northwest Florida in 2014. Her years of experience in the field of general medicine include direct collaboration with a cardiologist in a private office and later owning a private family-oriented practice while visiting homebound-geriatric patients on weekends. She also has ten years of ER medicine experience and five years in correctional medicine. She currently holds two active medical licenses: an unrestricted practice in Puerto Rico and a second to practice in designated Areas of Critical Need for the state of Florida. She is a member of the College of Physicians and Surgeons of Puerto Rico as well as the American Medical Association. 
Dr. Asencio has witnessed the symptoms of depression and anxiety associated with chronic pain first-hand, and believes that medical marijuana is an excellent treatment option to control pain while alleviating these symptoms. By treating the mind, body and spirit, the care approach is holistic and complete, which was always the dream that drew her to medicine in the beginning. This dream has led her to our
Fort Walton medical marijuana clinic
.
"It is my pleasure to be a link for suffering patients to achieve pain relief and peace of mind and soul. I am extremely grateful for this company to have placed trust in me to be part of the team of healthcare providers that practice compassionate care through medical cannabis."
Chief Medical Officer, Walton CI – Centurion of Florida, Inc. (May 2016 – Present)
Chief Medical Officer, Walton CI – Corizon Health (Dec 2013 – May 2016)
Primary Care Physician – Orlando Family Medical (Aug 2012 – Dec 2013)
Emergency Room Physician – Hospital Hermanos Meléndez (Nov 2008 – Feb 2010)
Emergency Room Physician – Family Medicine Center/ ER Dr. E Manuel Melendez (Apr 2006 – Jul 2012)
Medical Director – Natural and Traditional Medicine Center of Naranjito (Feb 2003 – Apr 2006)
Primary Care Physician – Instituto San Pablo / San Pablo Institute (Aug 2002 – Mar 2005)
Primary Care Physician – Centro Cardiovascular de la Montaña / Cardiovascular Center of the Mountain (Aug 2002 – Mar 2005)
Undergraduate Research Program Participant  – Universidad Central del Caribe / Central University of the Caribbean (Sept 1994 – Aug 1995)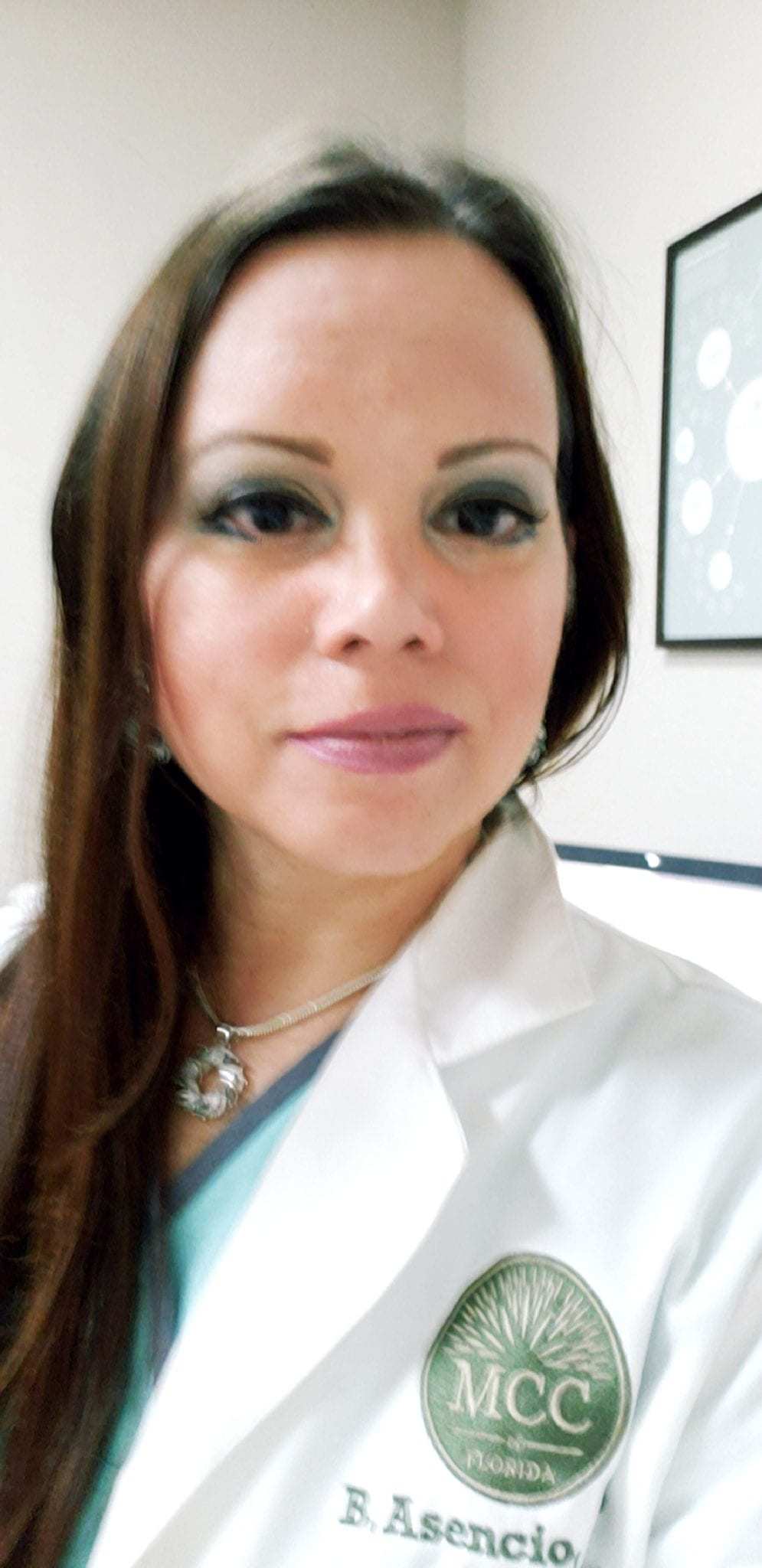 Dr. Brendaliz Asencio is currently:
This clinic is in Okaloosa County, near Wright, Ocean city, and Shalimar. It is a long tan stone building with a red roof, in the Beltway Plaza.
Discounts on Fort Walton Beach Clinic Services
Patient Transfer Pricing
$49 initial assessment for transferring patients
Unsatisfied with your current provider? MMTC wants to help you out.
$49 initial assessment for patients who already have a registry Florida ID card and are looking to switch medical cannabis doctors.
Applies only to select MMTC clinic locations. This discount is available year-round.
Veterans Discount
10% discount
MMTC offers a 10% discount to veterans on all clinic services.
Applies to all MMTC clinic locations. This discount is available year-round.
Fort Walton Medical Marijuana Events
Fort Walton Patient Testimonials
Heather, 33
Fort Walton Beach Medical Marijuana Clinic
Fort Walton Beach Medical Marijuana Doctor
– Epilepsy
Dealing with Epilepsy can be hard and knowing that there is another route besides pills is great for me. If I feel that I may have a seizure coming on, I take C.B.D and it helps to stop my upcoming seizure. It can also help with the pain that I feel after I have a seizure. I put off getting my Medical Marijuana card for a while, but I am really glad that I ended up getting it.
Click here to read patient testimonials, or click here to tell us about your medical cannabis experience
Florida Medical Marijuana FAQ
Where can I get Medical Marijuana in Fort Walton Beach?
Once you receive your registry ID card in the mail or temporary ID card via email from the state, contact the local dispensary of your choice to pick up your medication or arrange delivery.
What's the difference between medical cannabis and low-THC cannabis?
Low-THC cannabis is a cannabis plant, the dried flowers of which contain 0.8 percent or less of THC and more than 10 percent of CBD weight for weight. This is the type of plant used for the production of products to be dispensed from a licensed medical marijuana treatment center. [x]
How do I get a medical marijuana card in Fort Walton Beach, Florida?
Patients must be entered into the Registry by a qualified physician to receive a card. Applications may then be submitted online through the Medical Marijuana Use Registry website or mailed to the Office of Medical Marijuana Use, along with a $75 registration fee. The Department accepts applications from patients and legal representatives. [x]
How do I renew my medical marijuana card in Florida?
To maintain an active Medical Marijuana Use Registry identification card, a patient and/or legal representative must annually submit a renewal application, along with the application fee and any required accompanying documents to the department forty-five (45) days prior to the card expiration date. The application can be found here.
How much cannabis can a medical marijuana doctor order for each patient in Florida?
A physician may not issue a physician certification for more than three 70-day supply limits of marijuana. [x]
Can I travel with Medical Marijuana in Florida?
Medical marijuana is legal throughout the state of Florida but remains federally illegal, so medical marijuana product may NOT be transported across state lines.
What conditions qualify for Medical Marijuana in Fort Walton Beach?
The Florida Department of Health, physicians, dispensing organizations, and patients are bound by Article X Section 29 of the Florida Constitution. Medical marijuana may be recommended for a "Debilitating Medical Condition," which in this case means cancer, epilepsy, glaucoma, positive status for human immunodeficiency virus (HIV), acquired immune deficiency syndrome (AIDS), post-traumatic stress disorder (PTSD), amyotrophic lateral sclerosis (ALS), Crohn's disease, Parkinson's disease, multiple sclerosis, or other debilitating medical conditions of the same kind or class as or comparable to those enumerated, and for which a physician believes that the medical use of marijuana would likely outweigh the potential health risks for a patient. You can view an expanded list of conditions which often qualify for cannabis-based treatment here.
What do I need to bring to my appointment?
MMTC providers request that you bring supporting documentation with your diagnosis or prior treatment to the clinic at the time of your initial appointment. In addition, please bring identification or proof of Florida residency. if you have questions about which documents to bring with you, give us a call at 850-906-5000.
Do I need the Registry ID card first?
No. In fact, a medical cannabis provider such as those at our clinics must qualify you and complete an assessment before you can be assigned a patient ID number, which you need in order to apply for the card through the state Office of Medical Marijuana Use.
Do you take my insurance?
Unfortunately, medical cannabis is still federally illegal, therefore no insurance company has elected to cover cannabis-related treatments.
Is my medical information secure?
We take all necessary measures to be 100% HIPAA compliant. Any personal health information you provide is completely safe and secure.