MMTC is Open During Covid-19
MMTC is Open
During Covid-19
Medical Marijuana has been designated an essential service
Read More About Our Commitment to Maintaining a Safe Environment
Fibromyalgia and Medical Marijuana

​
What is Fibromyalgia?
The disorder of Fibromyalgia is most often known for the excruciating pain it causes, along with issues surrounding sleep, memory, and even fatigue. The primary symptom of Fibromyalgia is debilitating pain. The condition has no known cure and many treatment options have been found to be unhelpful. Fortunately, Fibromyalgia has been recognized as a qualifying Florida medical marijuana condition. Contact a Florida Medical Marijuana doctor today to see if medical cannabis can help treat your Fibromyalgia.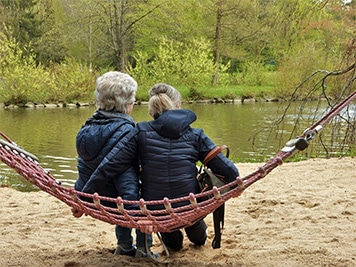 Symptoms of Fibromyalgia
Symptoms of Fibromyalgia  can include, but are not limited to:
Extreme sensitivity

Extreme pain

Stiffness in muscles

Fatigue

Muscle spasms

Trouble Sleeping

Depression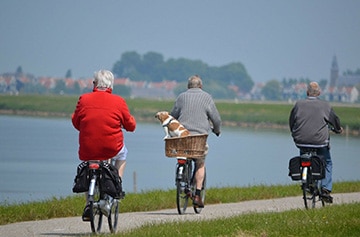 Will Marijuana Help Fibromyalgia?
Research has shown that medical cannabis has a potentially tremendous impact on treating the symptoms associated with Fibromyalgia. The pain-relieving properties of medical cannabis have provided anecdotal relief for many suffering patients. Furthermore, medical cannabis may potentially provide tremendous relief for several of the symptoms of Fibromyalgia, including the pain, trouble sleeping, and depression. The primary benefit of medical marijuana for fibromyalgia is pain relief. A combination of THC and CBD is typically more effective in fibromyalgia than CBD alone. (Study Here)
Side Effects of Cannabis for Fibromyalgia
Side effects of marijuana use can include changes in:
Sleep

Fatigue

Memory

Appetite

Mood

Reaction Time

Paranoia
Read what others say about Medical Marijuana and Fibromyalgia
Fibromyalgia is a central nervous system disorder that causes widespread musculoskeletal pain, fatigue, memory problems, and mood swings. The cause of fibromyalgia is unknown, but it can be triggered by emotional or physical trauma. Recent studies, however, have pointed to deficiencies in the endocannabinoid system as a possible cause. This makes medical cannabis a potential direct supplement to alleviate root causes of symptoms in fibromyalgia. 
Fibromyalgia is not fatal in itself, but it often keeps people from living their life to the fullest potential. Many people with fibromyalgia are unable to work or participate in activities that they enjoy due to their condition.
Fibromyalgia Symptoms 
Although symptoms vary from person to person, some symptoms of fibromyalgia are: 
Widespread pain and stiffness over the body

Chronic fatigue and tiredness

Headaches, often in the front of the head

Sleeping problems

Depression and anxiety

Irritable bowel syndrome and bloating

Abdominal pain 

Problems with memory, thinking, and concentration

Tingling or numbness in the hands or feet 
Fibromyalgia Treatment
There is no cure for fibromyalgia, but there are certain treatments that can help ease the pain. Typically, fibromyalgia is treated with medications like prescription drugs and over-the-counter pain relievers. However, these drugs can cause internal bleeding if taken too frequently or in large doses. 
One form of treatment that eliminates the risk of harmful side effects, and has been proven to be more effective than opiates in some cases, is medical cannabis. 
What is Medical Cannabis?
Medical cannabis, or medical marijuana, uses the chemicals in a marijuana plant to treat diseases and conditions. The marijuana plant contains over one hundred different chemicals called cannabinoids, with each one having a different reaction on your body's endocannabinoid system. The two most common cannabinoids in marijuana are: 
Tetrahydrocannabinol:

Commonly known as THC, this cannabinoid is most famously known for its psychoactive properties, resulting in a high and euphoric sensation.

Cannabidiol: Commonly known as CBD, this compound is non-psychoactive, meaning that you do not experience a high sensation upon consumption. CBD is recognized for its promising health benefits. 
The effects of THC have been known to combat:
Acute and chronic pain 

Nausea

Anxiety 

Low appetite

Insomnia

Glaucoma

Muscle spasms 
Similarly, CBD has become popular for treating various conditions such as: 
Seizures

Inflammation 

Psychosis or mental disorders

Migraines

Depression

Anxiety 

Nausea

Inflammatory bowel disease

Acute and chronic pain 

Crohn's disease

Diabetes 

Multiple sclerosis

Insomnia

Skin health 

Arthritis
As patients who are affected by fibromyalgia have many of these symptoms, medical marijuana has been utilized to successfully treat the disorder on multiple occasions. As fibromyalgia is typically treated with prescribed medications, medical marijuana offers a treatment plan that eliminates the need for painkillers such as opiates, which are highly addictive and can be fatal if taken in too large a quantity. In some cases, medical marijuana has even proven to be more effective at treating pain than opiates. 
Interested in Medical Marijuana for Fibromyalgia?
If you suffer from fibromyalgia and are currently living in Florida, the Medical Marijuana Treatment Clinics of Florida (MMTCFL) can find out if you are eligible to use medical marijuana in your treatment plan. With MMTCFL, you can see if you qualify for a medical marijuana registration card. To take the first step, take our online eligibility survey.
M.A., 57
Tallahassee medical marijuana doctor
– 2 years on medical cannabis
– Degenerative Disc Disorder, Osteoarthritis, Fibromyalgia, PTSD, Anxiety, Depression
I live with a 3 level titanium neck. I have severe osteoarthritis. Severe fibromyalgia. Ptsd. Major anxiety. Bouts of depression. I am cane and wheelchair free by the grace of God and his plant.
E.G., 56
Jacksonville Beach Medical Marijuana Clinic
– 10 months on medical cannabis
– Fibromyalgia
Using the medical marijuana has made me less dependent on my pain meds. I also have some serious issues with my digestive tract so pain meds have a tendency to upset a delicate balance that is incredibly hard to maintain. It really has made my day-to-day living so much better!