Schedule an appointment at this location below. Additional dates and times are also available by contacting us at (850) 906-5000. Patients must be 18 or older.
521 E Central Ave,
Winter Haven, FL 33880
Mitchell Lopacki, DO, CPT, MC
About the Doctor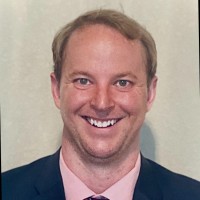 Medical Marijuana & Wellness Webinars
Weekly education events, live from your phone or computer!
Improving Sleep with Medical Marijuana
Neuropathy and Medical Marijuana
Cancer, Chemotherapy, and Medical Marijuana
Patient Transfer Pricing
$49 initial assessment for transferring patients

Only available at select locations
Click Here for Details
Unsatisfied with your current provider? MMTC wants to help you out.
$49 initial assessment for patients who already have a registry Florida ID card and are looking to switch medical cannabis doctors.
Applies only to select MMTC clinic locations. This discount is available year-round.
Veterans Discount
10% discount
MMTC offers a 10% discount to veterans on medical marijuana clinic services.
Applies to all MMTC clinic locations. This discount is available year-round.
Winter Haven Patient Testimonials
Click here to read patient testimonials, or click here to tell us about your medical cannabis experience
This website is intended for informational use only. It is not meant to constitute medical advice. Please contact your health provider prior to making any medical decisions.