MMTC is Open During Covid-19
MMTC is Open
During Covid-19
Medical Marijuana has been designated an essential service
Read More About Our Commitment to Maintaining a Safe Environment
Treating Cancer with Medical Marijuana
What does medical marijuana do for Cancer?
While Cannabis Laws in the United States are under scrutiny and evolving at the state-level, studies have shown that if you are suffering from a form of cancer, medical marijuana in Florida may be an option for you. Cancer is one of the many conditions which have seen positive results with the treatment of medical cannabis. In addition to research showing medical marijuana successfully helping relieve some of cancer's symptoms, studies have also shown that medical marijuana can help shrink existing tumors and even slow the growth of the cancer. Beyond just the physical relief, medical marijuana offers psychological benefits that can help a cancer patient cope with the illness they are battling.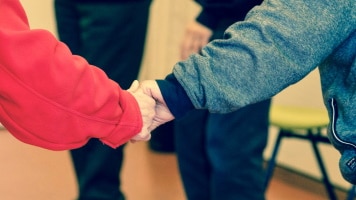 Medical Marijuana helps with Cancer Symptoms
» Pain
Medical Marijuana has been shown to diminish inflammation, which helps ease patient pain. Smoking cannabis allows the cannabinoids to bind to receptors throughout the body, possibly lowering the amount of pain experienced by patients.
» Neuropathy
Nerve damage can cause weakness, pain, and numbness throughout the body. Neuropathy is a common side effect of patients treating their cancer with chemotherapy and many have found that smoking medical marijuana helps with the pain associated with this nerve damage.
» Nausea/Vomiting
Nausea and vomiting are common side effects of chemotherapy and other cancer treatments. Studies have shown that medical marijuana and the active ingredients within can help limit these feelings of nausea, in addition to helping with appetite.
» Anorexia/Appetite
Many medical conditions, including AIDS and Cancer, result in a loss of appetite and weight-loss for the patient. Studies have shown that using medical cannabis in your treatments of cancer can assist in counteracting these effects and help restore the patients appetite.
» Other Cancer Symptoms 
In addition to the symptoms mentioned above, Florida Medical Cannabis has been shown to help patients struggling with Cancer through a number of ways. Contact your local MMTCFL Clinic today and see if medical cannabis can help you!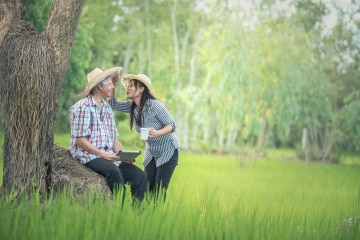 Marijuana and Chemotherapy
While a popular technique for combating cancerous cells, the side effects of chemotherapy can be significant and severe. One of the most common side effects of chemotherapy is nausea and vomiting. One of the oldest known remedies, cannabis is effective at controlling vomiting and the feeling of nausea. While there are FDA treatment options approved for oral ingestion, that is not always a great option for someone who is already nauseas. Inhaling cannabis directly not only quickens the onset time of the medicine, allowing for more efficient absorption, improved dosage control, and even faster relief. Whole-plant marijuana contains hundreds of active ingredients and compounds, making it an exceptional treatment for numerous conditions, including the symptoms of Chemotherapy.
Marijuana Fights Tumors in Cancer Patients
Hundreds of studies over the years have shown that patients using medical marijuana for cannabis have had tremendous success in reducing the size of tumors and even causing complete remission in some cases. Cannabinoids actually restrict blood flow to these tumors, stunting their growth and preventing the spread of these cancer cells. While research shows cannabis is effective at weakening and killing tumors, it has also been shown to strengthen the existing healthy cells!
Delivery Methods for Treating Cancer with Cannabis
While medical marijuana has been shown to significantly help ailing cancer patients, that does not mean everyone's treatment is the same. While many synthetic THC compounds have been created, research has shown these substances are far less effective than the efficacy of the plant, Cannabis. That being said, choosing your delivery method and the proper dosing could impact the efficiency of the substance.
RSO or Cannabis Oil for Cancer
Cannabis Oils, including RSO or Rick Simpson Oil, are often taken not only to control/eliminate symptoms of cancer, but to even help prevent further spreading of the disease and elimination of existing cancer cells. Studies have shown that THC will actually help to reduce tumor size and significance.
Marijuana Tinctures for Cancer
Cannabis Tinctures are a popular intake method as it is a smoke and vape-free option that provides rapid relief as it is absorbed under the tongue. Dosing is also quite easy with Tinctures. 
Marijuana Concentrates for Cancer
Concentrates offer a higher dosage of the active ingredients within cannabis, which can help more rapidly with symptoms such as nausea and extreme pain. Depending on the extraction method, the potency of concentrates are typically far higher than that of the flower form, typically ranging between 50%-95% THC. There are many methods of delivery available for concentrates, so be sure to consult with your Florida Medical Marijuana doctor to determine which method is best for you
Edibles for Treating Cancer
Marijuana Edibles are another excellent option for cancer patients looking for relief but wishing to avoid inhaling smoke or vapor. While the onset of effects is much slower than other delivery methods, sometimes taking over 90 minutes, edibles remain a popular form for treating cancer as it can provide relief for many hours and can be taken discreetly. 
Cannabis Flower for Cancer
Research has found that by utilizing the whole-plant medical products, patients have experienced more relief with less side effects. Rather than isolating certain compounds, allowing all the compounds of the plant to work together has proven to be exceptionally therapeutic. 
Possible Side Effects of Medical Marijuana
As with any other medication, consult with your prescribing medical cannabis doctor for delivery method, dosing, and other recommendations to give you the most relief. Millions of individuals have had tremendous success treating cancer with medical marijuana. That being said, as with any other medication, side-effects are possible and can include decreased blood pressure, dizziness, fainting, and increased heart rate. If you are experiencing these side effects, consult with your prescribing physician immediately. Medical Marijuana has also been known to alter the effects of other medications, especially sedatives, so always let your doctor know of any other medications you may be taking
Cancer webinars
Click a section below to see the presentation slides, video recording, and additional resources for each webinar.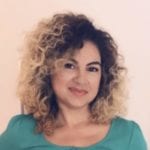 December 16, 2020  •  Cancer and Medical Marijuana
Jenifer Perdomo, Cancer Thriver & Trulieve Community Educator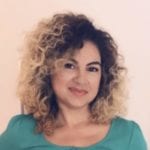 July 2, 2020  •  Cancer and Medical Marijuana
Jenifer Perdomo, Cancer Thriver & Trulieve Community Educator
Medical Marijuana
Awareness Webinars
The need for reliable, expert medical marijuana education doesn't stop just because we can't gather in person. That's why we are continuing our efforts to provide online medical marijuana education!
We're joined by industry experts as we broadcast live each week so you can learn from the comfort and safety of your home. Attendees will be able to ask questions, hear from guest experts on each topic, and rewatch previous broadcasts on our new YouTube channel!
MMAS events will continue to be absolutely FREE, and new topics will be announced regularly both here at MarijuanaAware.com and on our social media, including Facebook and Twitter.
Read what others say about Medical Marijuana and Cancer
Pain is something we are all familiar with – whether from sleeping on our necks wrong or stubbing our toe on the door – but chronic pain is a different beast. While acute pain comes and goes situationally, chronic pain typically lasts for six months or more. Fortunately, medical marijuana may help individuals living with chronic pain finally experience relief.
What is Chronic Pain?
Chronic pain is categorized as pain that lasts for longer than six months or past the time of normal tissue healing. In some cases, individuals with chronic pain may have a recognizable cause, such as a serious injury or medical condition. In other cases, the source of chronic pain is unclear, and there may be no way to pinpoint what is causing it.
What Does Chronic Pain Feel Like?
Chronic pain is more than just an inconvenience – it can seriously impact your physical and mental health. In medical literature, chronic pain is classified as both a disease itself and a symptom of other diseases, such as cancer or arthritis. Because most cases of chronic pain are difficult to treat, medical marijuana may be able to help relieve some of the symptoms.
How Does Medical Marijuana Treat Chronic Pain?
While medical marijuana comes from the same plant as recreational cannabis, the prescribed version is designed to help patients with specific qualifying conditions find relief. When processed by the human body, cannabinoids (the active compounds found in cannabis) have tremendous effects on some of the body's more important functions: hunger, mood, energy, inflammation, and even pain.
Medical marijuana contains active cannabinoids (THC and CBD) that may help treat chronic pain in several ways:
Cannabinoids may reduce the perception of pain and inflammation

THC and CBD bind with receptors in the brain associated with pain relief

Cannabinoids boost mood and relieve anxiety and depression
Could Medical Marijuana Replace Opioids?
Opioids are narcotics that are commonly prescribed to treat chronic pain. However, opioids are highly addictive and responsible for the opioid crisis. Therefore, alternative therapies, such as cannabis, are often sought.
In a 2017 poll of nearly 3,000 medical marijuana patients, about one third stated that they had used opioids for pain in the past 6 months. The majority stated that marijuana provided equal pain relief, without the negative side effects. In fact, 97% of those polled indicated that they were able to take less opioids thanks to medical marijuana, with another 81% stating that marijuana by itself was more effective at managing pain than cannabis combined with opioids.
Research has also indicated that medical marijuana is one of the safest methods of treating chronic pain. Even though there are mild side effects associated with medical marijuana, they are little compared to the side effects of other medications.
Contact a Florida Medical Marijuana Doctor 
Medical marijuana has shown potential benefits in treating chronic pain and other pain-related disorders, providing relief and allowing patients to regain a high quality of life.
At MMTCFL, our Florida medical marijuana doctors can determine if you are eligible for medical marijuana and help you get your medical marijuana registration card. Get started with medical marijuana today by taking our online eligibility survey.
Joy, 54
Tallahassee medical marijuana doctor
– 8 months on medical cannabis
– Cancer
– Previously treated with chemotherapy, a nonbenzodiazepine sleep medication
I have stage 4 breast cancer and receive monthly chemotherapy to keep it stable. I used medical cannabis oils as an "alternative" additional therapy to [cytotoxic chemotherapy medications] and to feel better. My Oncologist is aware of it and doesn't discourage me.
I use the Indica 9lb hammer strain to help me sleep post-chemotherapy because the steroids given to me as part of the IV drip make it very hard to sleep for several days. The Indica strain is perfect for helping me to sleep through the night. I tried [a nonbenzodiazepine sleep medication], but did not like it. I also ingest a rice grain size dose of the Sativa oils for more energy and to help me with general body aches and pains which are a harsh side effect of the chemotherapy. On my bad days, the oils and the vaping help with my pain, nausea, and appetite.
I am miserable after my roughly once a week chemotherapy. The medicinal cannabis helps me feel better than I would feel without it. I am also hoping that the cannabis helps kill more cancer cells in conjunction with [cytotoxic chemotherapy medications]. I have read so many testimonials on cancer sites that folks are having similar positive experiences with cannabis.
I truly believe it should be recreationally legal as well. I don't see cannabis as a "party drug" at all anymore. Cannabis relaxes you and calms you down if you are anxious, or at least that is what I experience with using it.
I am still working full time as a Fiscal Manager and using cannabis has not affected my ability to work as a professional. I only use the tincture drops mid-day as part of my alternative cancer-fighting protocol. The tincture I use does not create a euphoric effect in any way. I am at home when using cannabis most of the time and I am definitely smart enough not to drive "baked" as the FHP PSAs warn about. Dr. Dorn and his staff have been wonderful to me and I am very satisfied with MMTC's Tallahassee location.
S.B. 78
St. Petersburg Medical Marijuana Clinic
– 3 months on medical cannabis
– Cancer
– Previously treated with traditional pain medication
For the past three years I have been plagued with physical problems after leading a very healthy lifestyle with no problems at all. Diagnosed with cancer and three days later was told to have back surgery. In additions to that I was diagnosed with neuropathy in both legs. Saw several physicians and neurologists. The pain in my back and legs was excruciating. Tried all the mainstream medicine. ALL of them made me loopy and miserable. Tried medical marijuana and tried all sorts of combination thinking THC was the answer to my pain. Didn't happen. Got very frustrated and as a last resort I tried a 40:1 combination, with CBD being the dominant ingredient. Instant relief for night time sleep. Still working a combination to use during the day without out making me sleepy. Pain never goes away completely but i can say the pain is down by about 30 to 40%.