Schedule an appointment at this location below. Additional dates and times are also available by contacting us at (850) 906-5000. Patients must be 18 or older.
215 Imperial Blvd, Suite A-1
Lakeland, FL 33803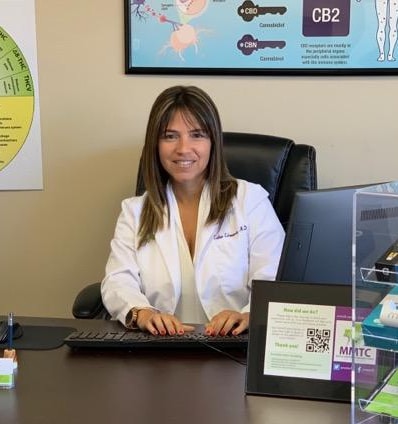 Esther Echevarria MD
About the Doctor
Dr. Esther Echevarria graduated with honors from the internationally-renowned medical school at Universidad Autónoma de Guadalajara. She has practiced as a General Practice Specialist in Tampa, Florida. Dr. Echevarria has 17+ years of diverse experience and is affiliated with St. Joseph's Hospital acute care.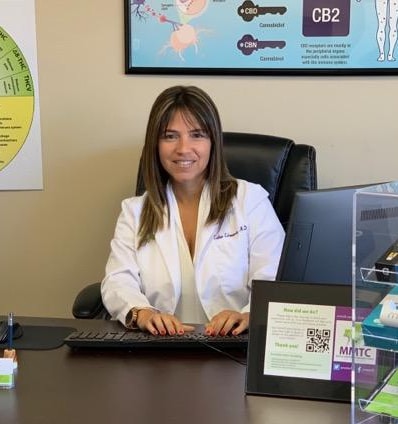 Lakeland Medical Marijuana Clinic
Medical Marijuana & Wellness Webinars
Weekly education events, live from your phone or computer!
Patient Transfer Pricing
$49 initial assessment for transferring patients

Only available at select locations
Click Here for Details
Unsatisfied with your current provider? MMTC wants to help you out.
$49 initial assessment for patients who already have a registry Florida ID card and are looking to switch medical cannabis doctors.
Applies only to select MMTC clinic locations. This discount is available year-round.
Veterans Discount
10% discount
MMTC offers a 10% discount to veterans on medical marijuana clinic services.
Applies to all MMTC clinic locations. This discount is available year-round.
Lakeland Patient Testimonials
Chasity, 34
Lakeland
– 6 months on medical cannabis
– Severe and Chronic Pain
The clinic was clean and tidy. The staff was extremely pleasant and open to explaining everything in the process. Doctor took the time explaining everything and making sure I was completely comfortable before my appointment was over. Marijuana helps much more with my neuropathy and chronic pain than the multiple prescription drugs I've been given for the past 7 years and don't have all the side effects the drugs come with.
Harold, 78
Lakeland
– 4 months on medical cannabis
– Severe and chronic pain
I have chronic pain in my shoulder, knees and back making it very difficult to lift my arm, walk or bend. When taking the medical cannabis drops, the pain is much less severe and I am able to tolerate the pain better. The drops also relax me and enable me to get more rest which lets me be more active.
Click here to read patient testimonials, or click here to tell us about your medical cannabis experience
This website is intended for informational use only. It is not meant to constitute medical advice. Please contact your health provider prior to making any medical decisions.